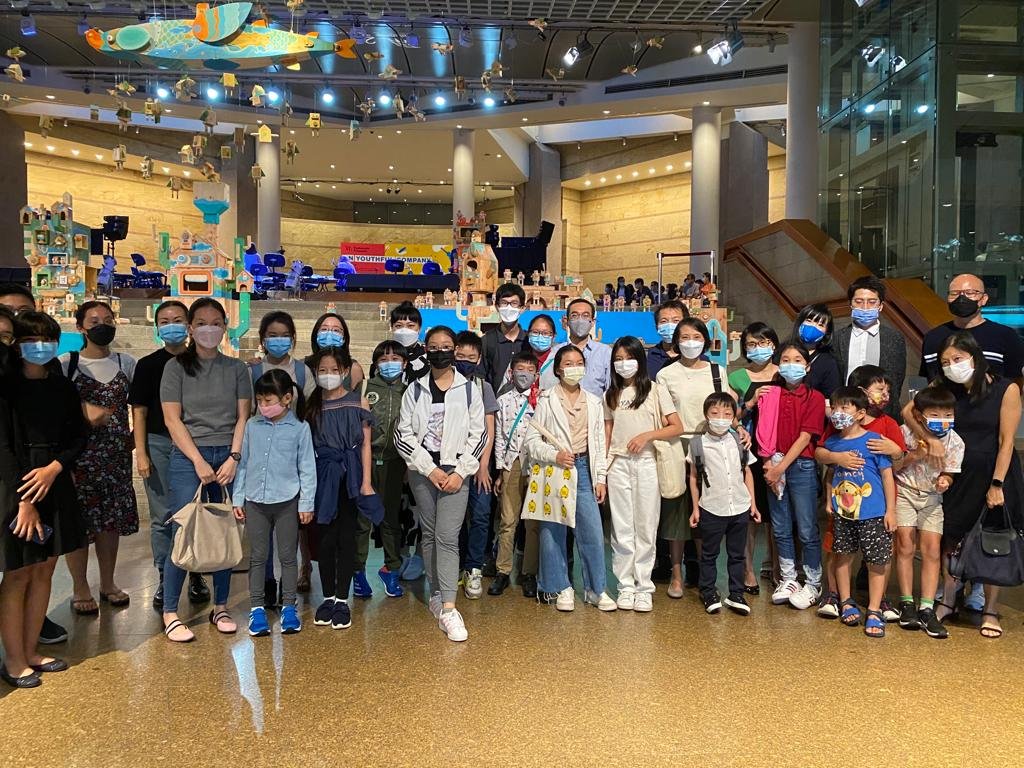 As we approach the tail end of 2022, we look back with gratitude at how we have been able to reconnect with our community after a long period of coping with covid and the resulting challenges. Throughout the pandemic, TMC parents could not enter the school, limiting our interactions, and we missed the energy students and parents bring to our centre.
When measures were first relaxed, some of our younger students  were initially  tentative, as they adapted to communal learning once again, having become accustomed to social distancing. Many felt anxious removing their masks for rehearsals and performances, and we were sometimes faced with quieter classrooms. We're really encouraged that the students have begun to open up and are more comfortable interacting with each other, enjoying the company of their peers. Ensembles are also back in session and our weekends are now bustling with music and laughter filling our spaces!
We've also been able to welcome audiences back into the house for recitals and concerts. Parents and family members were also able to turn out in force to celebrate their child's performances at Spotlight in June. We organised four sessions of performances for 44 of our students, and it was a full day of opportunities for our students to show what they had been working on to their parents and family.
We were also able to organise our series of free concerts featuring Singapore artists,  Artistry and were happy to present two shows.
TMC Adventures has come back with an active calendar of six outings since April.  From Ray Chen's Recital (9 April) to the TMC Screenventures to watch the livestream of TwoSet Violin's sold-out concert with SSO, it has been really exciting seeing so many students and their families engaged with music outside of the studio and classroom.
Recitals & Showcases
The year-end Spotlight on 4 December will be organised at the Singapore Chinese Cultural Centre's Recital Studio. This is exciting for us as we've booked the venue since 2020, but have been unable to make it happen due to restrictions that came with the pandemic. 
We were also able to organise our first Honours Recital outside of TMC, with the second recital of the year held at Muso Space on 29 october. 
We are thankful for the opportunity to engage with our students and their families again, and look forward to growing further together in 2023!