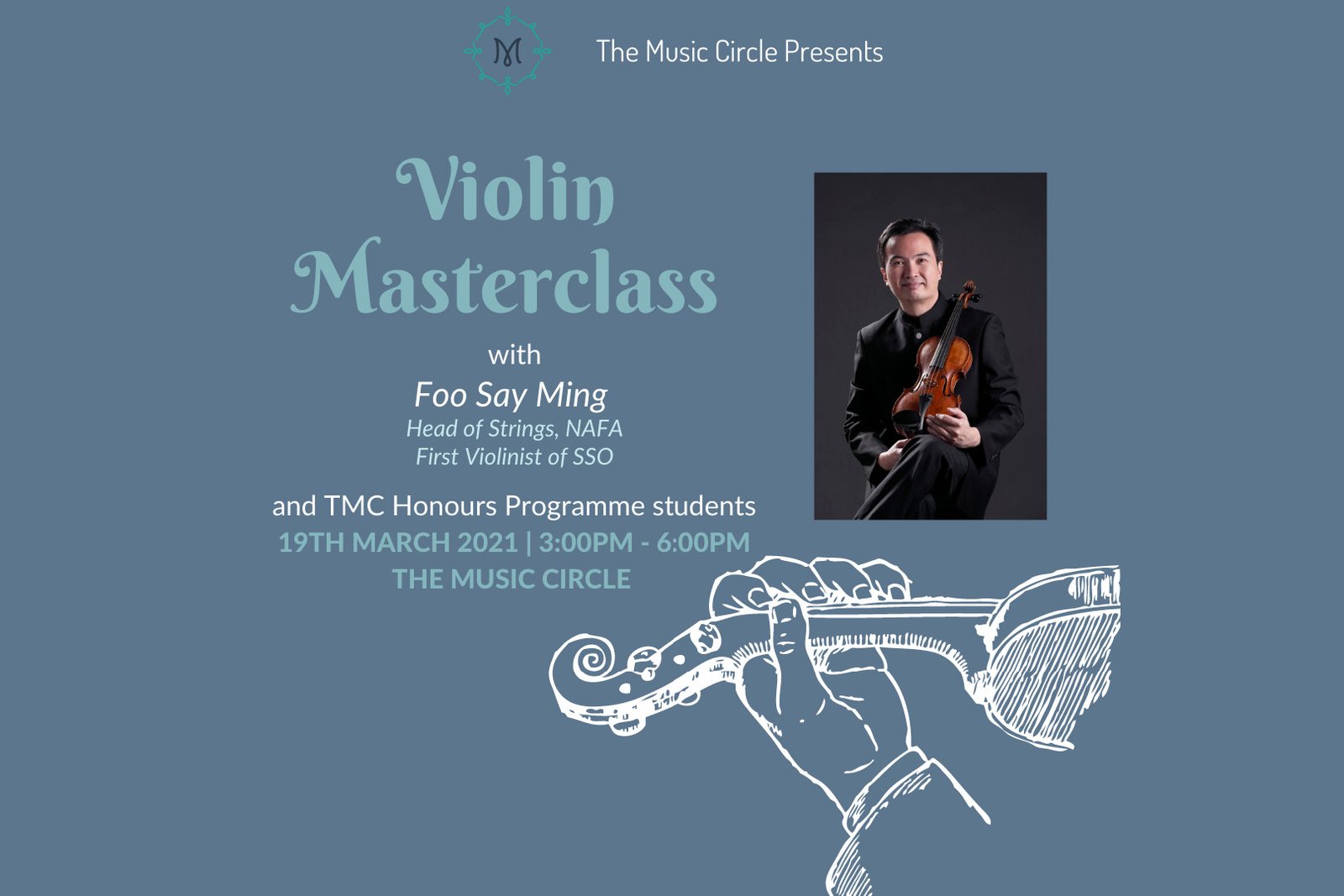 Date: Friday, 19 March 2021
Time: 3-6pm
The Music Circle's inaugural batch of Honours Programme students will participate in a Masterclass by Mr Foo Say Ming (Head of Strings, NAFA and First Violinist of SSO).
The Honours Programme allows TMC Instrumental Academy students with high ability and aspiration to flourish. Students are selected based on their level of musicianship, but more importantly, because of the commitment they have shown so far in growing musically and holistically.
Students of TMC are given the rare opportunity to observe this masterclass for free and are highly encouraged to attend.