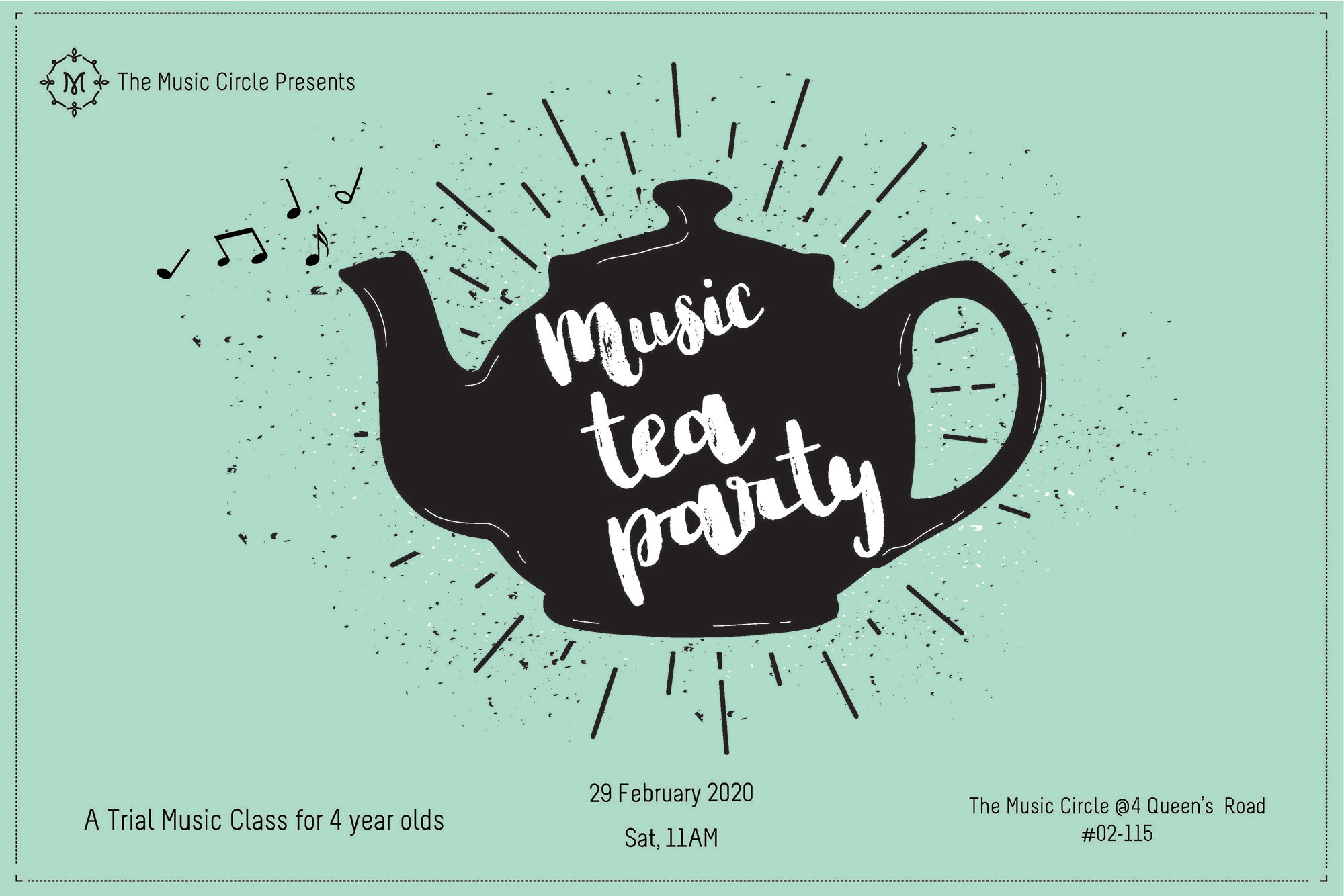 The Music Circle serves up a musical feast with another fun filled music workshop for preschoolers – Music Tea Party. Sing about cookies, wobble like jelly and dance like teapots as you enjoy an educational music time, set to the theme of a Tea party.
Parents and children can experience TMC's programme for 4 year olds, The Little Circle.
Spaces are limited, so sign up for a sweet musical treat with our Music Tea Party today!
The Little Circle is The Music Circle's (TMC) general music programme for 4 year olds. The children will enjoy games, singing as well as music and movement activities.
The Little Circle lays a strong foundation for their first steps as musicians. The parent-accompanied classes are conducted in small groups, and sessions are designed to be loads of fun!
For enquiries, contact us at:
email: info@themusiccircle.com.sg
Call or Whatsapp: 90683878