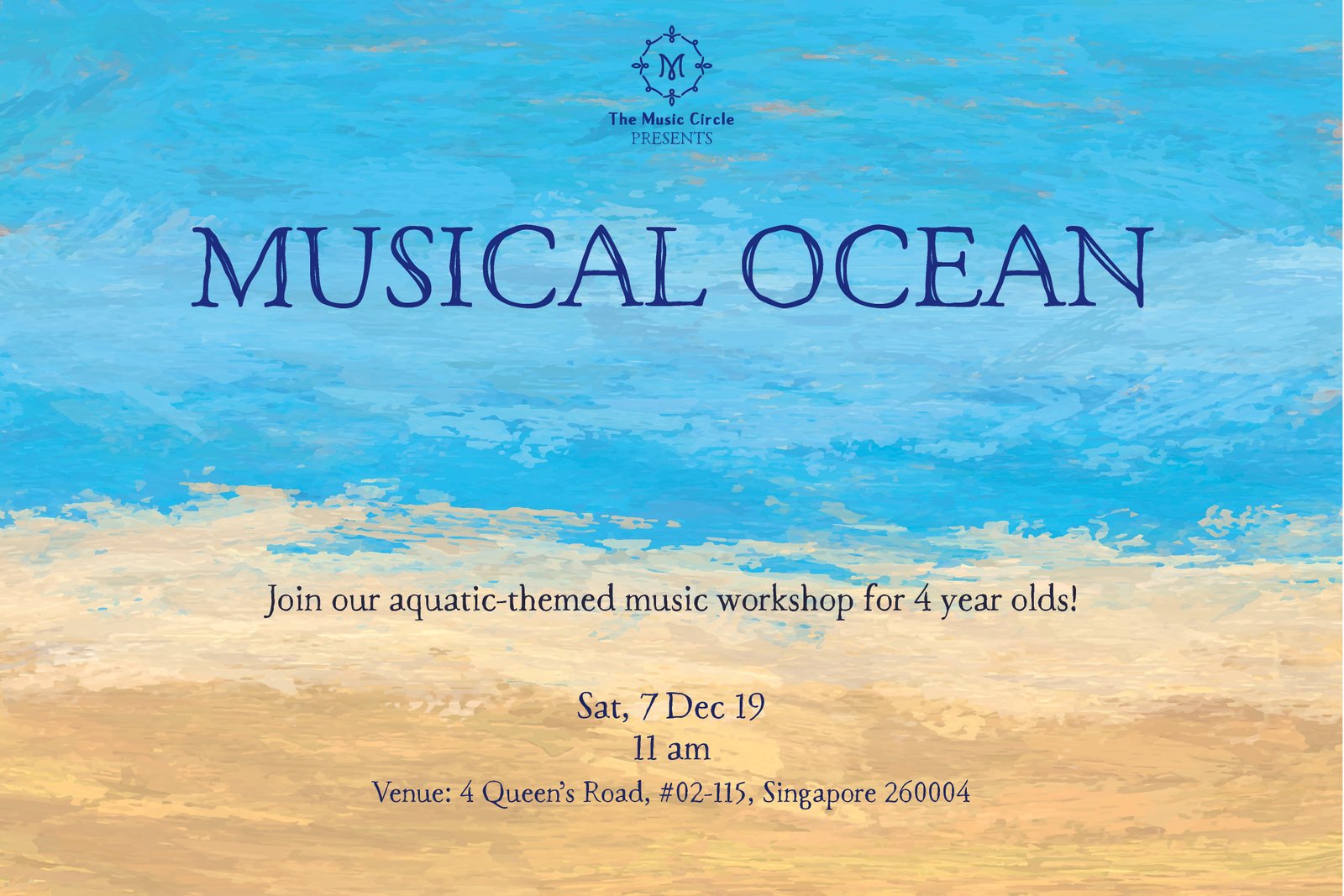 Let The Music Circle take you and your child on a fun imaginary adventure from the beach into the ocean! Sing, dance and play with musical activities and games themed around a day by the sea.
This workshop will give you the opportunity to experience the learning and fun that takes place in The Music Circle's weekly classes for four year olds – The Little Circle.
The trial will consist of a 30-minute class, followed by a 15-minute dialogue and Q&A session for parents led by our Early Childhood Specialist, while the children are engaged in craft activities.
Apart from the parent-child activities, parents will get to meet the team and find out more about our programmes for young children at a Q&A Session.
Register now!
The Little Circle is The Music Circle's (TMC) general music programme for 4 year olds. The children will enjoy games, singing as well as music and movement activities.
The Little Circle lays a strong foundation for their first steps as musicians. The parent-accompanied classes are conducted in small groups, and sessions are designed to be loads of fun!
For enquiries, contact us at:
email: info@themusiccircle.com.sg
Call or Whatsapp: 90683878