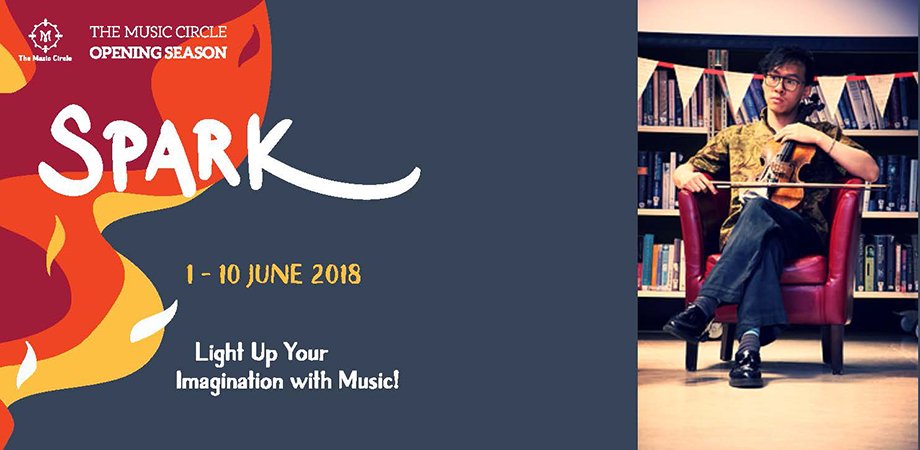 Date: Wednesday, June 6th 2018
Time: 7:00 PM - 8:30 PM
Performer: Christoven Tan
Off the Beaten Path is a programme that brings elements of contemporary music of today, and puts it in perspective for listeners who would like to understand new music better.
What more can one expect out of the viola? Accompanied by visuals and dialogue, this show is set to be intellectually stimulating. You wouldn't walk out with nothing to say!
This concert is part of SPARK, a season of performances and activities presented by The Music Circle in conjunction with the opening of our new music school. SPARK celebrates creativity and inspiration, from music masters who have left their mark for generations, to the artistes around us today who light up our lives with their work.