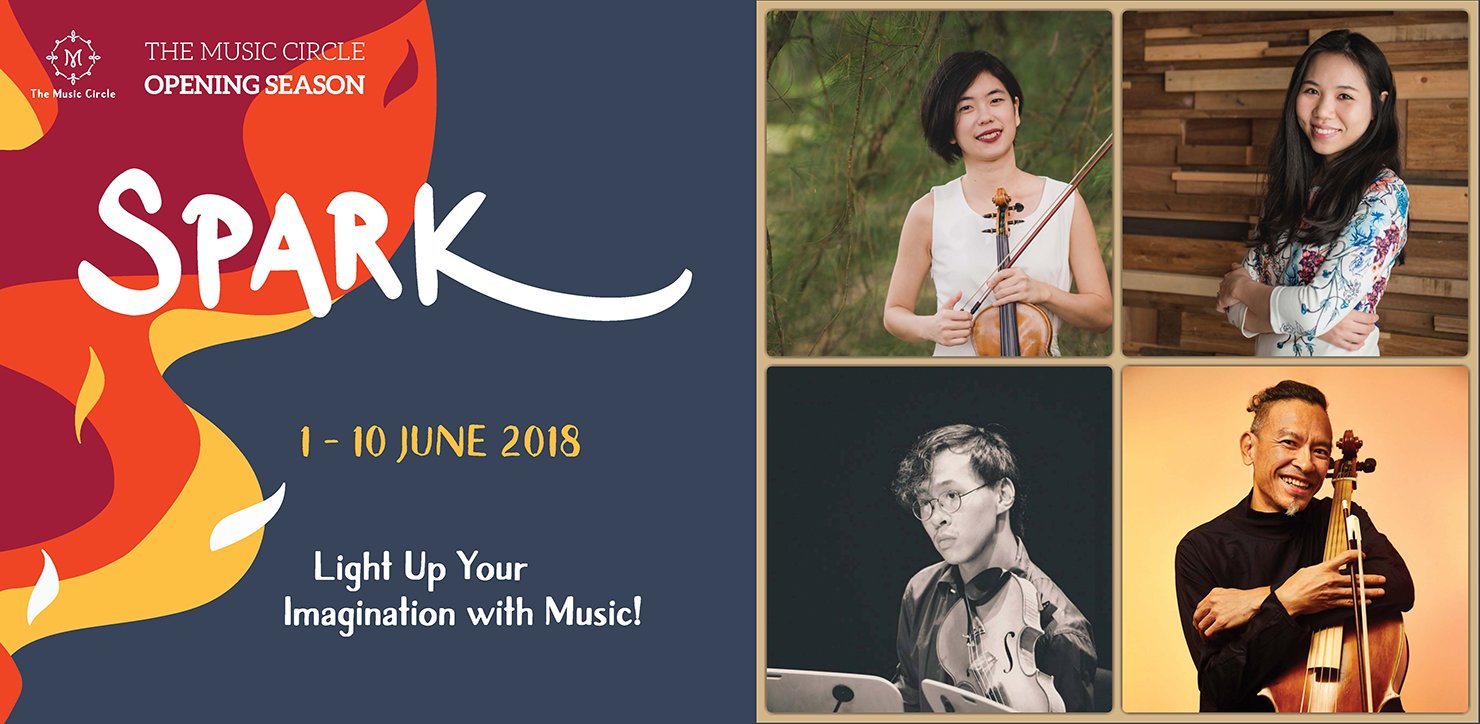 Date: Sat Jun 2, 2018
Time: 6:30 PM - 7:30 PM
Performers: Alyssa Koay, piano | Tang Tee Tong, violin | Christoven Tan, viola | Leslie Tan, cello
The Music Circle quartet kicks off the season with two nights of celebrating the spark from which Mozart K. 478 and Dvorak Op. 87 piano quartets were born. Original and inventive, both works were written upon requests by publishers but were received with very different initial responses. Mozart's Piano Quartet in G Minor, K. 478 was commissioned as the first of a set of three piano quartets. The complex and passionate first movement was a hard on the ears for the 18th-century amateur performers and concertgoers, who were still unfamiliar with the combination of a piano and three other string instruments. Concerned that the work was too difficult to perform, Mozart's publisher released him from his obligation to complete the set. Nevertheless, spurred by the challenge, Mozart went on to compose a second quartet nine months later. Both quartets are today considered novel and significant contributions to the chamber music repertoire. Dvorak's Piano Quartet in E-flat Major, Op. 87 was his second contribution to the genre following the success of his first – the D Major quartet. Written in the midst of a successful career and the height of the 19th-century torrent of musical creativity, Dvorak found no shortage of inspiration in conceiving this piece. The result was a marvellous, inventive and demanding work that till today challenges performers and listeners alike.
The opening concert on Friday, 1st June is by invitation only. Space is limited for Saturday, 2 June, so book your tickets now!
This concert is part of SPARK, a season of performances and activities presented by The Music Circle in conjunction with the opening of our new music school. SPARK celebrates creativity and inspiration, from music masters who have left their mark for generations, to the artistes around us today who light up our lives with their work.