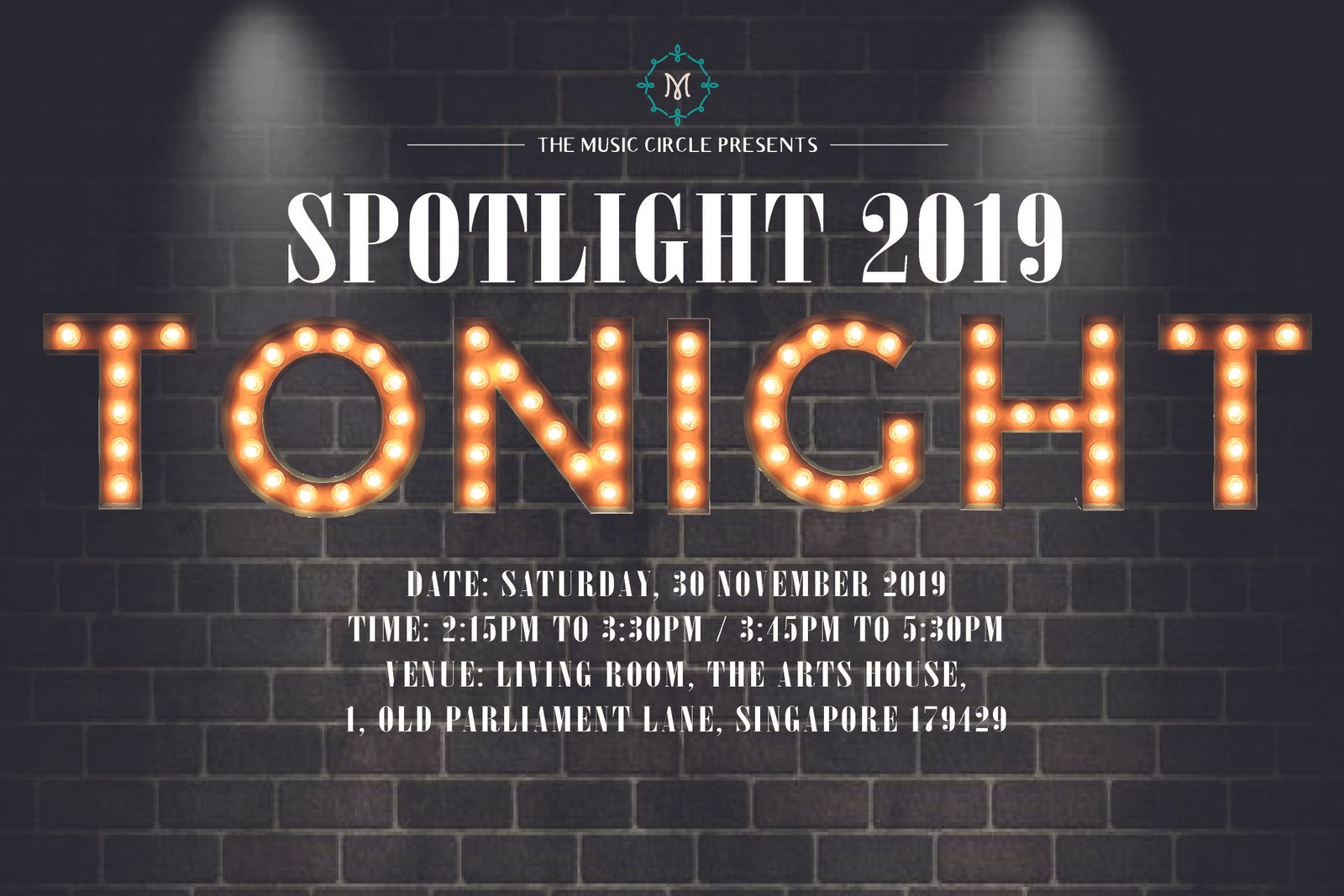 Date: 30th November 2019
Time: 2 to 6 pm, Saturday
Venue: Living Room, The Arts House
Spotlight is TMC's biannual student showcase that celebrates our budding musicians' talents, achievements and collaborations.
We are delighted to conclude 2019 by staging the event at The Arts House – Living Room in what will be an exciting and fresh experience for our students!
This year's show title TONIGHT, is named after the famous song from West Side Story. Our students will be performing opening and closing numbers from this musical theatre classic as well as The Lion King, musicals they have been studying this term in the Instrumental Academy Group Programme.
Join us as we celebrate our learning community with an afternoon featuring piano and violin solo performances, duos and ensembles by our Instrumental academy as well as our preschool students.