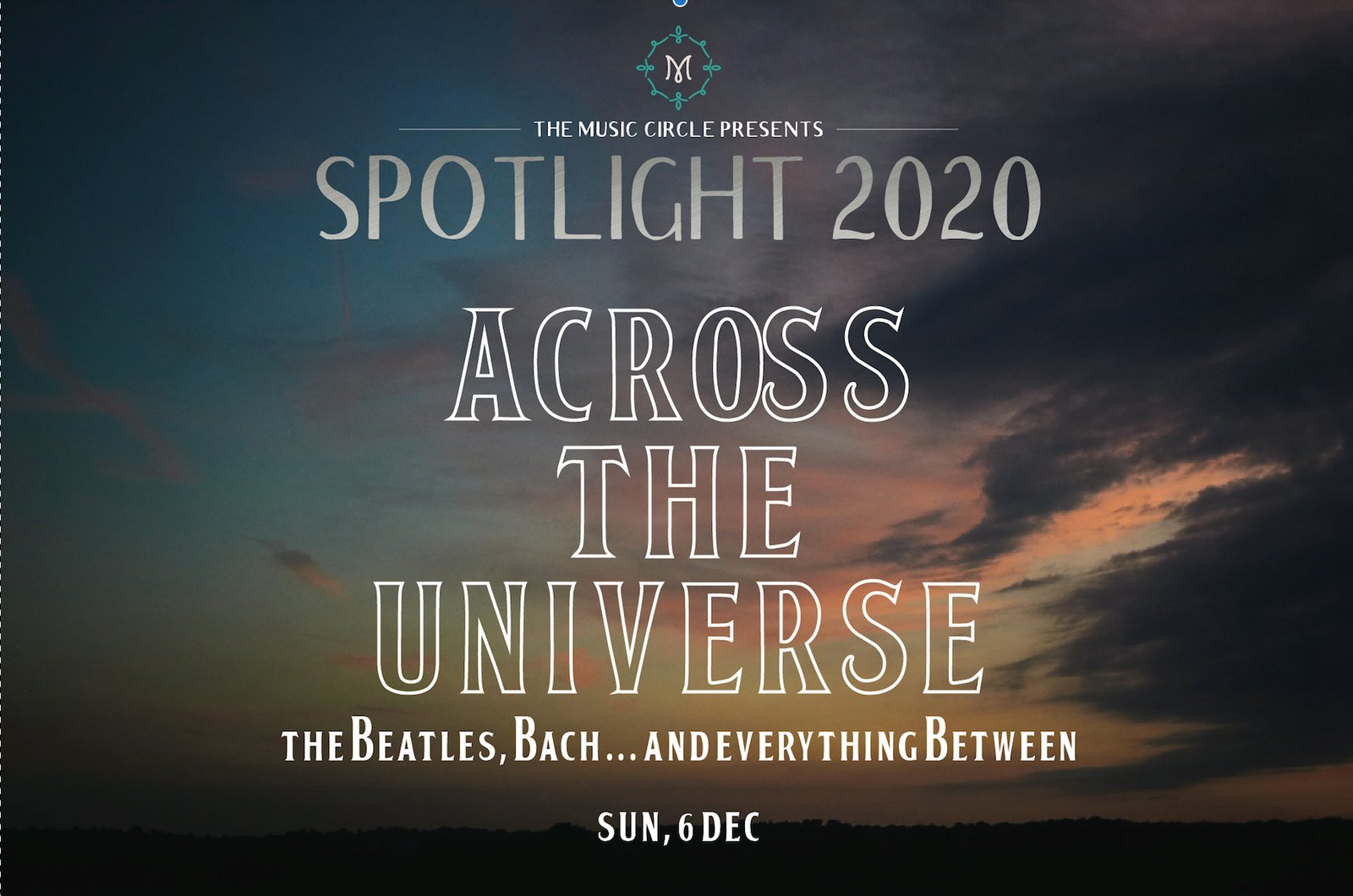 Date: Sunday, 6 December 2020
Time:
Session 1: 11am to 12.30pm
Session 2: 1.30pm to 3pm
Session 3: 4pm to 5.30pm
Venue: Facebook Live (cast from The Music Circle)
Spotlight is TMC's biannual student showcase that celebrates our budding musicians' talents, achievements and collaborations.
After a challenging 2020, TMC is glad to bring our community together to celebrate musically in a unique way.
TMC is proud to present Spotlight 2020: Across the Universe – an apt way to wrap up a term where the group class students enjoyed exploring the music of The Beatles.
 The Beatles, Bach and Everything Between
We challenge each student to boldly go where they've never gone before.
Our students will be performing famous songs from arguably the most famous popular music act of all time – The Beatles. Session 2 will even have a special performance of a Beatles Medley, featuring two TMC students, a parent, and guest cellist Leslie Tan!
Join us as we celebrate our learning community with music.