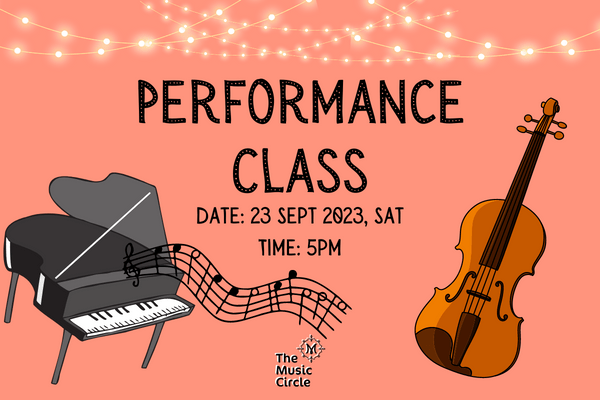 Date: Saturday September 23rd
Time: 5.00-6.15pm
Tickets: Free with registration
Venue: The Music Circle
Get Your Tickets Here
Instrumental Academy Performance Class
Music is a performance art that helps students to develop and express their own unique voice.
Performance Classes play a big role in music education as they provide students the platform to perform the pieces they have been learning, for both musical and personal growth.
More information and dates can be found on – https://themusiccircle.com.sg/event-sign-ups/
Please check in with your individual teachers before signing up for the class.