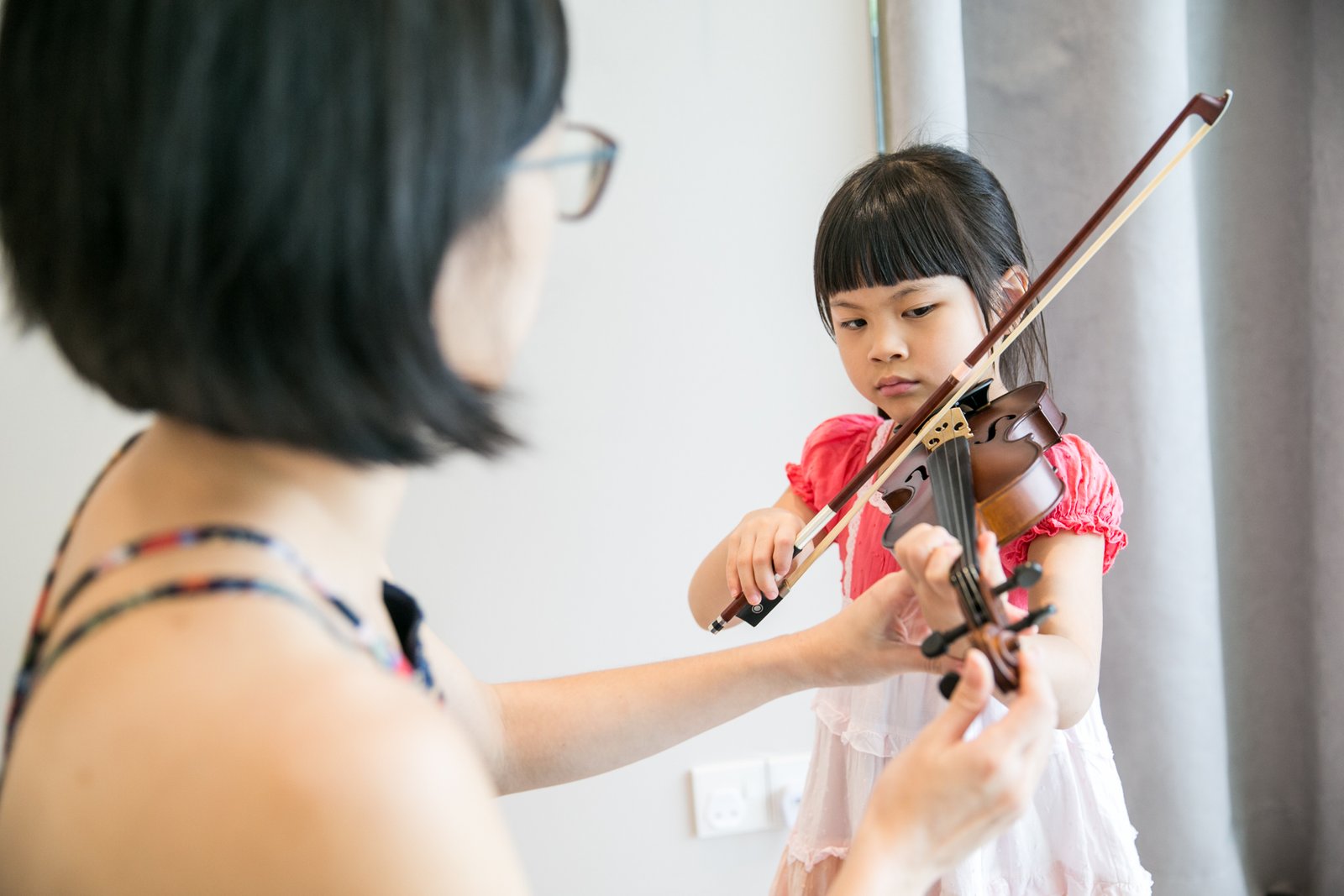 What goes on in a violin lesson at The Music Circle. As a music school in Singapore, The Music Circle set out to establish a holistic and methodical approach to music education, designed to bring out the best musical ability in your child.
The Music Circle helps every child grow at a suitable pace, while giving them the right environment and support to realise their full potential.
We get asked all the time about violin lessons, and questions range from "How long does it take to get Grade 1 violin?" to "Can I learn the violin in 3 months?". Our simple answer is that our focus in violin instruction is long term development and progress of the student. We look to set them up right, technically and in their musicality and knowledge as well. Every violin lesson thus has to have to have various elements in our holistic music education approach, all of which are essential for the student's long term development.
Here's a peek at what happens in a typical Violin Instrumental Academy class at The Music Circle!
Structured Fun
Students sing and experience their repertoire, scales and etudes so that they are able to perform it on the violin more fluently.
They are guided through steps in the musical progression which include experiencing and moving, singing and identifying and then performing.
Music Theory and aural skills are also important part of the child's violin learning journey, but they don't have to be a drag!
So in a typical violin lesson you will have Warm-ups – Scales and/or Etudes – Repertoire – Theory and Aural training, and lots of Singing and Experiencing!
Find out more about The Music Circle's violin lessons. Call us for a consultation and we will be happy to help introduce your child to the wonderful world of the violin! Call or Whatsapp +6590683878.